Sprint Complete
Complete a sprint
The end of a sprint is the time where your team takes stock of its progress. This usually includes demonstrations of the work completed during the sprint, followed by a sprint retrospective to analyze where improvements can be made.
As the team lead, Scrum master, or product owner, you can also use this time to check how your team is progressing against the overall version, and provide feedback to your stakeholders.
Before you begin
Sprints only apply to Scrum boards. If you are using a Kanban board, check out Deploying a release instead.

To complete a sprint, you must be a Jira Administrator or a user with the Manage Sprints permission.
If you can't complete a sprint, your board's filter may be complex, and Jira Software is unable to determine which projects will be returned by the query. See Using Manage Sprints permission for advanced cases if you need help.
Completing the active sprint
Go to the Active sprints of your Scrum board.

If necessary, select the sprint you want to complete from the sprint drop-down.
Note that if you have multiple sprints in the Active sprints of your board, the 'Complete Sprint' button will not appear until you select one of the sprints.

Click Complete Sprint. All completed issues will move out of Active sprints.

If the sprint has incomplete issues, select from one of the following:

Backlog, to move the issues to the backlog

Any future sprint, to move the issues to any future sprint that's already created

New sprint, to create a new sprint and then move the issues to the new sprint
Note that your issues won't be marked with the date the sprint was closed; however, you can always view the sprint for an issue to find out when the sprint ended.
For sprints that have parent issues and sub-tasks:
If you have parent issues that are 'Done' but sub-tasks that are not 'Done', you won't be able to end the sprint. You must complete the sub-tasks first.

If you have parent issues that are not 'Done' but have sub-tasks that are all 'Done', the parent issues will still be moved to the selected future sprint or to the Backlog. If these parent issues are part of another active sprint, the previously completed sub-tasks are still 'Done'.
Other tasks to complete at the end of a sprint
Conduct a retrospective and link your notes to the sprint
Typically, at the end of a sprint, you conduct a sprint retrospective. This is a meeting where your team discusses the completed sprint, including the things they need to start doing, stop doing, or continue doing. The outcome of this meeting should be actions for improvements in future sprints.
When you complete a sprint in Jira Software, you will be shown the 'Sprint Report', which provides helpful data about your sprint for your team's retrospective. If you have Confluence linked to Jira Software, you can also create your retrospective notes as Confluence pages and link them to your Sprint Report. See Linking a Confluence page to a sprint for more information.
Check the progress of your version
The end of a sprint is a great time to check how your version is progressing. See Checking the progress of a version for more information.
Release the sprint as a version (optional)
Your team may not need to release a version at the end of a sprint — but if you need to, it's easy to do. In the Completed Issues section of the Sprint Report, just click View in Issue Navigator. You should have already pre-assigned issues to a version before starting work on them, (which results in better reports). However, if you need to specify a version for issues at this stage, use Jira's Bulk Edit to assign all of the issues to the relevant version (see Editing multiple issues at the same time for more information). Note that you will not be able to do this if your 'Done' column sets an issue's status to 'Closed', as issues are not editable once they are 'Closed' (but 'Resolved' is fine). Also, note you can only Bulk Edit the 'Fix Version' for issues from one project at a time.
If you have Sprint Complete, here's how T-Mobile will migrate your device protection plan
T-Mobile is steadily absorbing all of Sprint's former account features and plans, and this now includes Sprint customers with "Sprint Complete" insurance. Here's how T-Mobile will migrate those customers' device protection plans.
The company has shared updates to their Protection<360> service in a support document on their website. In addition to adding same-day repair to 500+ stores, T-Mobile will be migrating Sprint Complete customers to its Protection<360> device protection plan on November 1st.
Most existing Sprint Complete customers, as well as existing T-Mobile P<360> customers, will see no price increase. Sprint Complete customers that have the $19/mo coverage plan for the Samsung Galaxy Z Fold2 5G, Apple iPad Pro 11 3rd Gen, or Apple iPad Pro 12.9 5th Gen will, however, see a slight price increase to $25/mo. This is to align it with T-Mobile's existing pricing tiers.
Sprint Complete was the former carrier's in-house device protection offering, serviced by Asurion. T-Mobile's P360 is serviced by Assurant, and T-Mobile will no longer be working with Asurion in any capacity.
T-Mobile's Protection<360> has a large variety of perks like $29 screen repairs, same-day repairs for select devices, unlimited free screen protection replacements, and coverage for accidental damage, loss, and theft. Customers can make up to 5 total claims per 12 months.
Customers that have Sprint Complete and are taking advantage of the cloud storage offered via the "Complete Storage App" will need to migrate their data elsewhere before November 15th.
If a Sprint customer has the "Equipment Replacement Program" or the "Equipment Service & Repair Program Total Tech Expert" programs, those will be cancelled on November 1st. Those customers will need to sign up for P<360> with T-Mobile instead.
Sprint Complete: how much does the protection plan cost and insurance coverage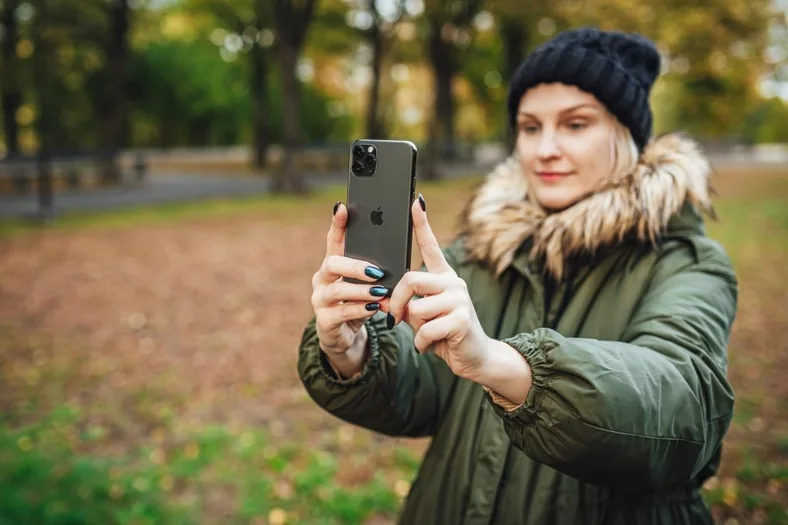 This post may contain affiliate links. Which means we may earn a commission if you decide to make a purchase through our links. Please read our disclosure for more info.
If you have a device from Sprint, you might have come across Sprint Complete and you want to know more about this insurance plan. Or perhaps you already have this plan and you're thinking if you should keep it or cancel it.
In this blog post, we will look into Sprint Complete, what it covers, and the benefits of getting this plan for your Sprint device.
What Is Sprint Complete?
Sprint Complete is an insurance program that can be added to provide coverage for your newly acquired or current mobile phone. It was designed to be a one-stop solution that helps you get the most out of your device. This plan is powered by insurance provider Asurion, which is Sprint's partner for support and protection.
The plan is advertised to include everything you need to stay up and running with your new phone, including convenient and discounted maintenance alternatives, next-day replacement for lost, stolen or unrepairable phones, and end-to-end, on-demand personalized assistance.
How Much Does Sprint Complete Cost?
The cost of Sprint Complete ranges from $9 a month to $19 a month. Your monthly costs are based on the device you have and the tier to which you fall into. Tier 1 has the cheapest cost of which is typically for older and cheaper devices while Tier 5 is for the most expensive and latest phone models.
Here is the Sprint Complete protection plan cost for the different tiers:
(View the full list of phones for each tier here. )
Tier
Price
Manufacturer
Model
Tier 1
$9 a month
Samsung
A Series, Seek M350, Galaxy Victory 4G LTE L300, Galaxy S 4 Mini L520, Galaxy J3, J7 Perx, J3 Achieve, J7 Refine …
Blackberry
6510, 7100, 7130,7250,7510,7520, 7750,8703,8830, …
Nokia
70, 3155, 3205, 5170, 6016 …
LG
125, 150, 160, 225, 325, 4NE1, Remarq 240, Rumor, Rumor 2, …
Tier 2
$15 a month
Apple
iPhone 4 8GB, iPhone 4S (8GB-64GB) iPhone 5 (16GB-64GB), iPhone 5C (8GB-32GB), …
Samsung
Galaxy S4 and S5, Galaxy Mega, Galaxy III Tri-Band, Galaxy Nexus, Galaxy S III, Galaxy Watch 46mm and 49mm,…
HTC
EVO 4G LTE X325C, One M7 801C, One A9 HTC2PQ93, One Max AP902, …
LG
G Flex, G Flex II, G4, G5
G2, Google Nexus 5 16GB (D820), Optimus G LS970, G3 …
Tier 3
$15 a month
Apple
iPhone 6-128GB, iPhone 6 Plus, iPhone 6s, iPhone 6s Plus (16GB-64GB), iPhone 7 (32GB-128GB), …
Samsung
Galaxy Notes, Galaxy S6, S6 Edge+ & S6 Edge (32GB-128GB) , Galaxy Note 5 (32GB-64GB), Galaxy S7-S9, S7 Edge, Galaxy Note Edge, …
LG
V20 LS997, G6 LS993, G7 ThinQ Blue, G7 ThinQ Ice Platinum
Tier 4
$15 a month
Apple
iPhone 6 Plus & 6s Plus 128GB, iPhone 7 256GB, iPhone 7 Plus (128GB-256GB), iPhone 8 & 8 Plus 256GB, iPhone XR 256GB
Samsung
Galaxy S8+ & S9, Galaxy Note 8, Galaxy S8 Active
LG
V30+ 128GB, V40 ThinQ
Tier 5
$19 a month
Apple
iPhone X, iPhone XS, iPhone XS Max
Samsung
Galaxy Note 9
If you have a Sprint Complete plan, this provides next-day phone replacement for lost or stolen devices, so you can quickly receive a new device once your original one is verified missing.
Deductible fee for phone replacement or lost phone fee:
Tier 1: $50
Tier 2: $125
Tier 3: $225
Tier 4: $275
Tier 5: $275
2. Phone Repair
When your phone is broken or has stopped working, you need assistance as soon as possible. Sprint will repair it at your convenience if you are signed up for a Sprint Complete plan. Depending on what your phone tier is, you will have to pay a deductible fee of $25 to $140.
Deductible for phone repairs:
Tier 1: $25
Tier 2: $65
Tier 3: $115
Tier 4: $140
Tier 5: $140
If you have an eligible Apple device with AppleCare, the cost of repair under AppleCare is $99 while theft and loss replacement deductible fee is $149.
How long does a phone repair take? Most in-store repairs are completed the same day as long as they do not require extensive work and aren't too urgent. In most situations, mail-in repairs from an authorized repair facility are returned within 5 business days.
3. $29 Cracked Screen Repair Fee
Does Sprint insurance cover cracked screens? The answer is yes. Having a Sprint Complete plan allows you to have your cracked screen repaired for a flat fee of $29 (all tiers).
You have to take note, however, that there are device models that are not eligible for Sprint Complete's cracked screen repair service including Motorola, Sonim, ZTE, Essential, Kyocera, and other older models.
Screen repair is also not available for the first 60 days after release if you have a new Apple, Samsung, LG, or HTC phone. After 60 days, these phone models are then eligible for the $29 fee.
4. Unlimited Photo and Video Cloud Storage
A Sprint Complete plan provides you with unlimited storage for photos and videos. The Sprint Complete Storage feature allows you to have an automatic and high-resolution backup of all your media files.
5. Online Password Management Tools
Sprint Complete also offers password protection tools to safeguard your online accounts. This feature allows you to secure your online accounts, making it difficult for hackers and other cybercriminals from getting into your personal information.
6. Unlimited Help with a Live Tech Expert
Are you encountering a problem with your phone? Maybe you have Bluetooth problems, Wi-Fi issues, or a frozen screen? For any questions or technical problems, you can contact a live tech expert based in the United States to set up your device or check it for you.
Can I Sign Up for Sprint Complete Anytime?
No. You can only sign up for Sprint Complete when you get a new device or within 30 days of getting a phone from Sprint. So if you have a new device and are planning to get this plan, it is best to enroll within the limited period.
How Do I File a Claim with Sprint Complete?
One common question is how to file a Sprint Complete insurance claim. Customers with a valid Sprint Complete plan can go online at phoneclaim.com/sprint or call Asurion Customer Care at 1-800-584-3666 to file a claim for their lost or stolen devices.
Operation hours are Monday through Friday: 7 am to 11 pm CST, and Saturday and Sunday: 8 am to 9 pm CST.
What is the difference between AppleCare+ and Sprint Complete with Apple Care?
AppleCare+ is a warranty program you directly buy from Apple, while Sprint Complete with AppleCare+ is an insurance plan you buy from Sprint.
For the latest and flagship IPhone like IPhone 13 Pro and IPhone 13 Pro Max, AppleCare+ with loss and theft protection costs $269 for two years or $13.49 a month.
If you sign up for Sprint Complete, the cost of the highest tier per month (Tier 5) which these phones will fall under is $19 per month. If you have an IPhone, it may be cheaper to get AppleCare+ directly from Apple.However, the advantage of Sprint Complete is that it also offers some extra features that you might find beneficial.
Is Sprint Complete Worth It?
The answer to the question whether Sprint Complete is worth it depends on the phone that you buy and how long you want coverage for. If you buy a new phone, especially an expensive one at that, getting an insurance plan isn't a bad idea.
Sprint Complete allows you to cover your phone for damages, loss, and theft. There are also other features that might come in handy like unlimited cloud storage, tech support, and password management tools.
For example, if you bought an IPhone 12 Pro at $999 and the phone was stolen. You only have to pay a $149 deductible fee to have your phone replaced. The remaining $850 will be covered by insurance, which is equivalent to around 44 monthly payments if you are on Sprint Complete Tier 5.
If you cracked your screen without insurance, the cost of replacing an IPhone 12 Pro screen is $279. With insurance, you only need to pay a flat fee of $29 so you save $250 (roughly equivalent to 13 months of insurance payments).
This means that if you damage or lose your phone in the first year of ownership, you are essentially saving more money.
So is Sprint Complete worth it? Yes because protecting your phone with insurance can give you the peace of mind you need and save you from all the hassle in case your device breaks, gets stolen, or lost.
Sprint Complete Protection For Smartphone Review
As a Sprint customer, you just bought the latest and greatest device—now you need the best cell phone insurance to go along. It just so happens there's Sprint Complete Protection For Smartphone, specifically for Sprint customers. It covers your typical accidental damage, but also delves into quality of life bonuses you didn't think you'd want!
Why We Like It – Sprint Complete Protection For Smartphone
Protect more than just your smartphone with Sprint Complete Protection For Smartphone, with next day replacement on lost or stolen devices, repairs, and identity restoration. For more quality cell phone insurance, check out our Samsung Phone Insurance review.
Next day replacement on lost stolen devices
Also covers tablets, watches, and more
Restoration support if personal information has been breached
Limited to Sprint customers
You cannot pick your preferred tier
Like Geek Squad Phone Protection Plan, the Sprint Complete Protection For Smartphone covers the basics: cracked screen repair, loss theft, next day new device replacement, battery diagnose, and software repairs and malfunctions. Like the Squaretrade Cell Phone Insurance plan, this plan covers other electronics like tablets, watches, and other tech devices. This is similar to the Your deductible ranges between $50-275, based on the value of your device, which falls under five tiers—Tier 1 being cheaper and Tier 5 the most expensive. Akko Phone Insurance's system closely resembles it.
Like Geek Squad Phone Protection Plan, the Sprint Complete Protection For Smartphone covers the basics: cracked screen repair, loss theft, next day new device replacement, battery diagnose, and software repairs and malfunctions. Like the Squaretrade Cell Phone Insurance plan, this plan covers other electronics like tablets, watches, and other tech devices. This is similar to the Your deductible ranges between $50-275, based on the value of your device, which falls under five tiers—Tier 1 being cheaper and Tier 5 the most expensive. Akko Phone Insurance's system closely resembles it.
Backup Services
There's more than an accidental damage protection plan, you also get access to unlimited cloud storage. This is really nice considering not all service providers have their own backup data option, nor does everyone want to use Google as a free alternative.
Customer Service
Handling Sprint Complete Protection For Smartphone isn't provided by Sprint, but rather through Asurion. It's a third party company doing the leg work, just as they do with Geek Squad Phone Protection Plan. View of Asurion is generally okay, with a history of 20 years providing insurance service and 13 million reviews averaging 4.8 stars out of 5. The most common issue people express is "jumping through hoops"—as they call it—just to make a claim.
Security Features
Security features come in the form of the Complete Security app, which houses passwords for various platforms like Facebook and Outlook, locked under fingerprint or passcode. It's effective, especially if you like having an extra layer over top your phone's unlock screen.
Value
Sprint Complete Protection For Smartphones is strictly limited to monthly payments. Tier 1 costs $9 per month; Tier 2-4 costs $15 per month; Tier 5 is $19 per month. Unfortunately, you cannot choose your tier. It's directly tied to the age of your phone, where new phones tend to be under Tier 5 and older phones landing somewhere between Tier 1-4. You're unable to pick your tier. Also, it's limited to Sprint Customers only. If you're prone to accidents, then it's definitely worth it—especially if you have an Apple device due to Spring Complete's ties to Apple Care. It'll send you to Apple stores for repairs during the first two years.
Sprint Complete Protection For Smartphone Wrap Up
If you're already a Sprint customer, then Sprint Complete Protection For Smartphone won't feel so limiting, especially as an Apple user. And it's understandable newer phones have a higher insurance cost; it's like insuring a new driver. What's nice is it covers more than just your phone, tablets and watchers are included too, with personal information restoration should that occur.